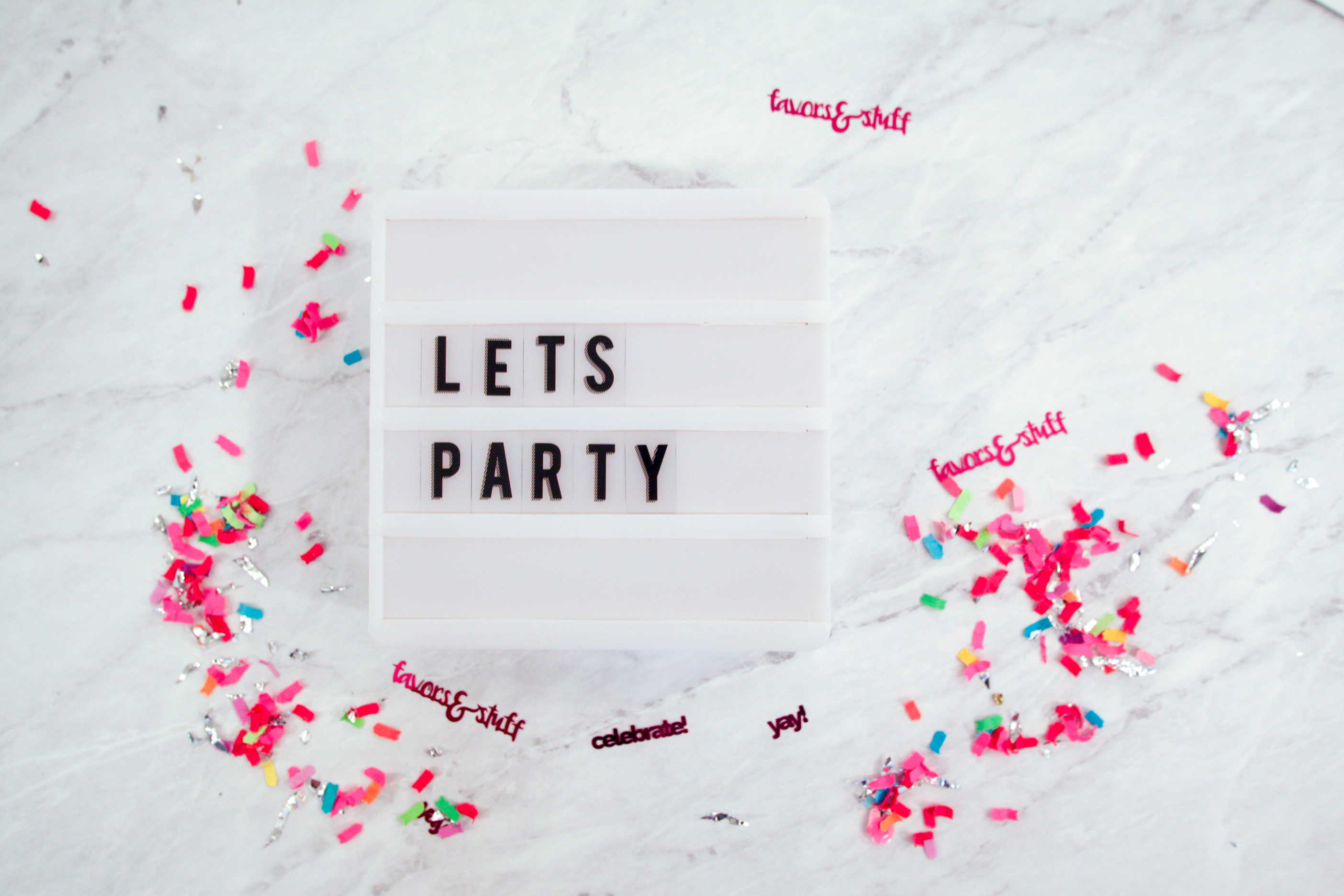 Your resource for happier celebrations
I'm so excited to officially launch this expansion of my little Etsy experiment to make youor celebrations not only easier, but happier!
Favors & Stuff is here to help make your life brighter and happier. We're here to inspire you to find happiness everywhere and to help celebrate the little (and big!) things in life.
We're starting with print at home party games for any occasion (think of it as a super fun and easy addition to any bachelorette or birthday party, wedding shower, or whatever the celebration), but there is so much more to come!
 Compelled to create
Have you ever had an idea take hold of your subconscious and not let go? Something that starts to invade your brain and even creeps into your dreams at night?
That's what launching and building Favors & Stuff has been for me.
In February 2016, I opened an Etsy shop, almost on a whim. I was curious to see if anyone else might be interested in the things I'd designed for the baby showers and bachelorette parties of my friends. After one year and almost 1,000 downloads, I knew I was on to something, and I knew I could make it so much better if I could give it my all.
So, over the last few months, I've skipped out on a lot of social engagements and even quit a day job I loved (more on that in a future post), determined to create this thing I saw so vividly in my head.
It's safe to say I've never felt so compelled to create something in my life. 
I've put my heart and soul (+ a bunch of marketing/business know-how, a touch of pizzazz, and obviously a lot of confetti) into this project, and I'm so happy to finally share it with you.
Choosing happiness 
As excited as I am to launch this thing I've been working so hard on, today is actually a particularly sad anniversary for me (one of many for my family during this time of year)…
14 years ago today, my world changed forever when my mom died of a sudden heart attack.
I didn't plan on this being my official launch date, but as the pieces began to fall into place, I realized that it's poetic in a way, and very representative of the bigger business picture I want to build (and ultimately, the life I want to lead).
We can get lost in the grief and sadness of life (because, there can be a lot of it), or we can try to focus on what we can do to change things. To make our lives better. To better the lives of those around us. To give more than we get. To prioritize happiness. To be grateful. To celebrate the small things. To make people feel special. Loved. Alive.
And that's exactly what I hope to do here.
I'm starting with print-at-home party games for any occasion, but believe me, there is so much more to come, and I'm just getting started.
In the shop
* Downloadable, print-at-home party games for any occasion
* Custom games — tailored to your party's theme with personalized questions!
* Customized favors & gift solutions (coming soon)
* Hand lettered art prints, shirts, and more (coming soon)
* Fandom games for when you want to nerd out hardcore (coming soon)
On the blog
I'll be sharing relevant content and tips every now and then, like: happiness hacks, how to be a good gift-giver, and how to find your passion. We'll also talk about how to deal when life isn't all unicorns and rainbows: how to be there for someone who's going through a tough time, how to be more empathetic, and how to focus on happiness even in the darkest of times.
Take a look around! Check out the shop, learn more about me and how Favors & Stuff will be giving back to create a happier world, and please let me know if you find any broken links, typos, or if you have any questions! Launching a website is a community effort 🙂