your resource for
happier celebrations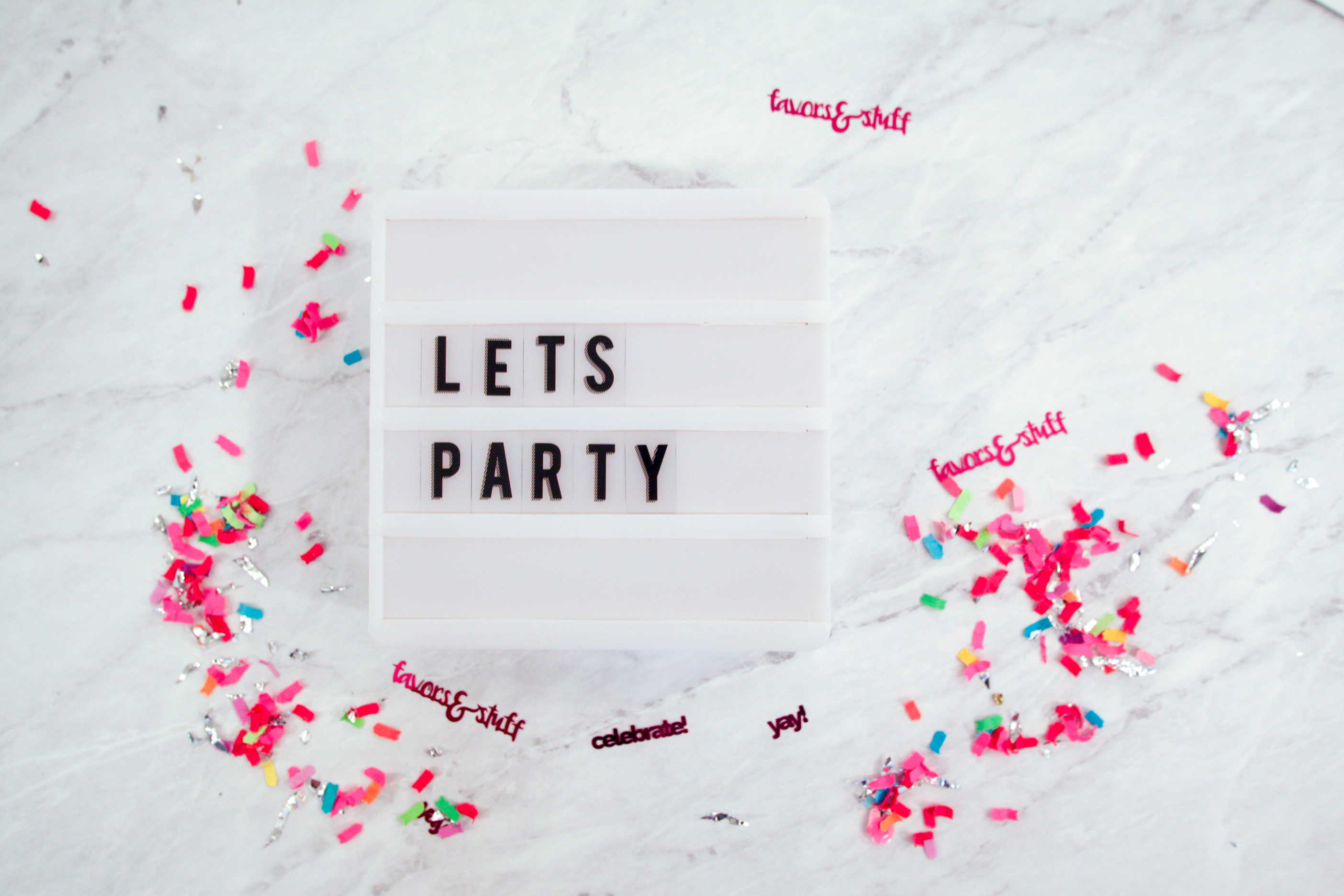 your resource for
happier celebrations
Fun, thoughtfully-designed games & gifts to enhance any occasion.
Launched in 2016, Favors & Stuff is the face of a life-long passion for creating personalized games, gifts, and experiences that make people feel extra special.
THE GIRL BEHIND THE GLITTER
Hi! I'm Caitlin, and I love making people feel special.
Have you ever received a gift that made you cry? Or scream out in excitement? Or something that made you feel like that person just really got you?
Making people feel that way is kind of my jam. In fact, I love giving people that feeling so much, I've made a business out of it!
I believe that the experience is in the details, and I'm here to help you get the details right.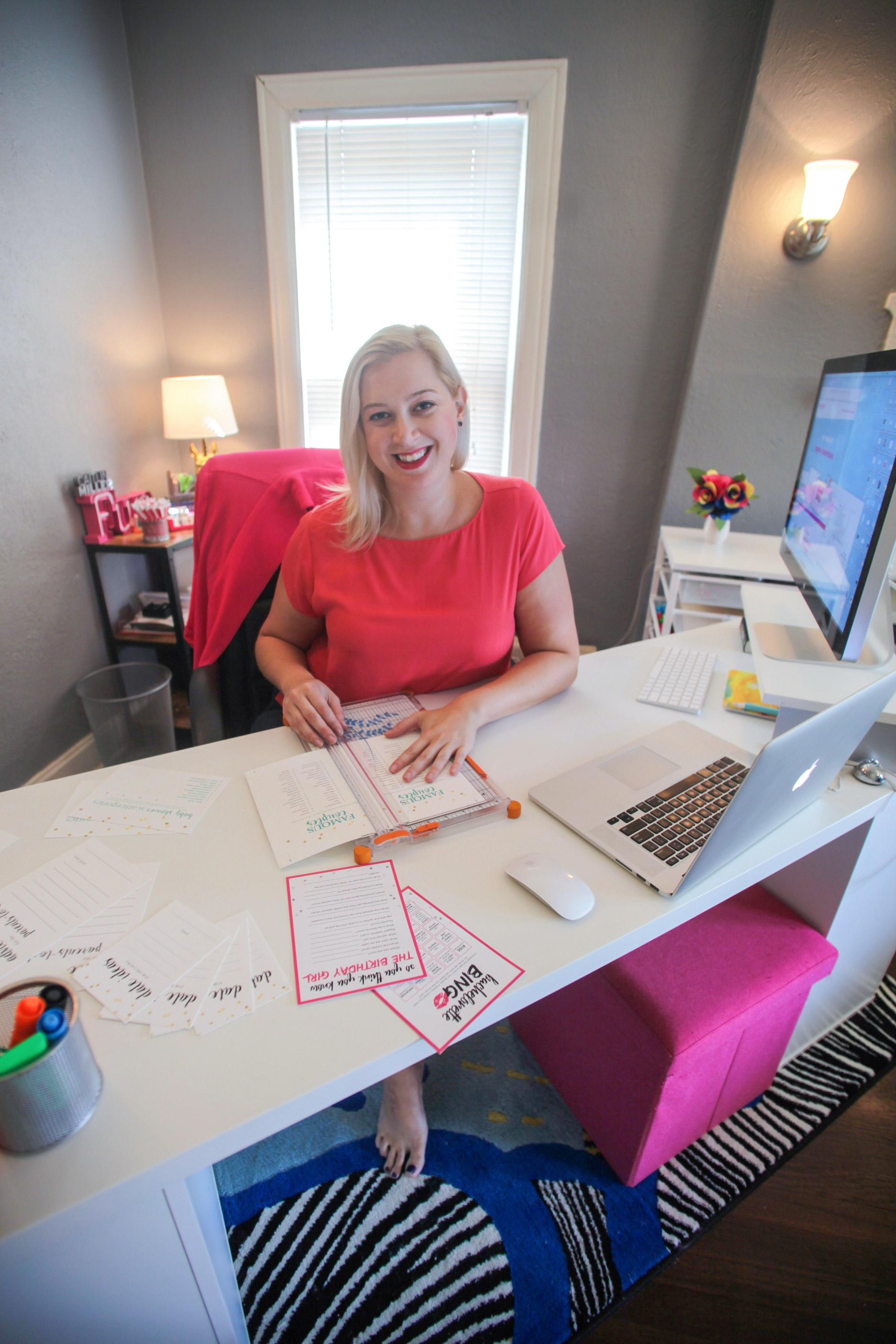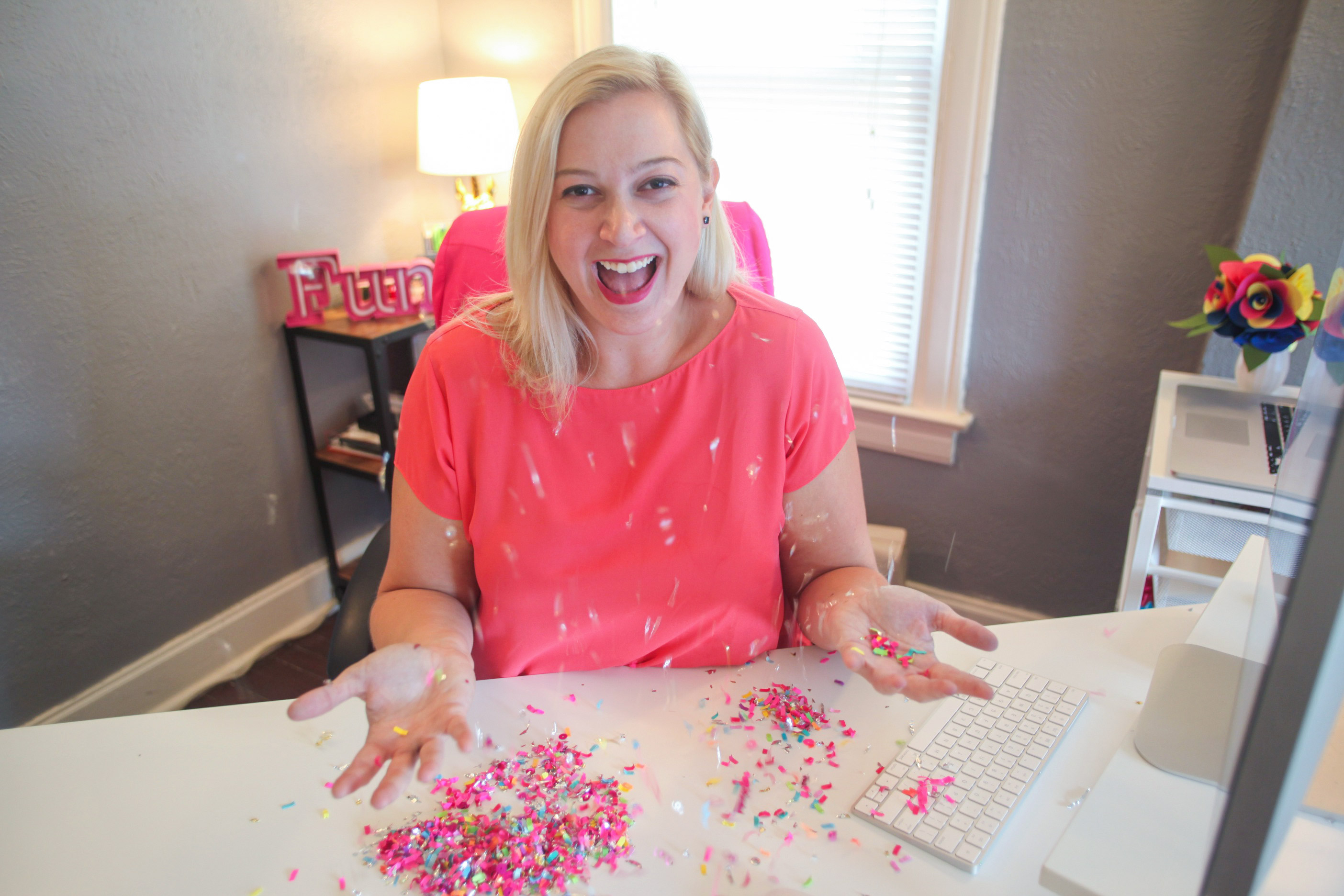 "Special" is my expertise
For as long as I can remember, I have been making up fun little games and elaborate gift baskets for people in my life, and it's always been a fun way for me to express my creativity.
From creating over-the-top games for elementary school projects (shout out to my dad and his mid-90s version of Photoshop!), to becoming the "Favors Chair" of my sorority in college (and forever the go-to friend when anyone needs party swag or has a fantastic idea for a t-shirt that just has to be made), to customizing media and corporate gifts, it's safe to say I have a pretty serious love for this!
On vacations growing up, my parents would often encourage me to consider spending at least some of my money on myself instead of just on gifts for other people.
"But don't you think [insert literally whomever] would LOVE this?!"
When I'm not busy coming up with customized games and gifts, I run a one-woman (and one cat) graphic design studio. I can also be found poolside in the summer or rocking out to a singalong at the Alamo Drafthouse.
Happier celebrations for
a happier world
Contributing to happier experiences is something that's really important to me (if you hadn't already noticed).
That's why I pledge to contribute a portion of proceeds to organizations who strive to make positives differences in this world.
Learn more about how we're making this world a happier place, one download at a time.